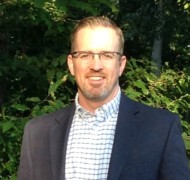 Tim Gardner
Principal, Broker
Experience
Mr. Gardner is a licensed real estate Broker and the Owner of Gardner Commercial Realty.
Mr. Gardner specializes in the sale, purchase, lease and investment of commercial real estate, representing the interests of sellers, buyers, landlords, tenants and investors.
With approximately two (2) decades of experience in commercial real estate, Mr. Gardner's career started in the field of environmental remediation, then facilities management before transitioning to commercial real estate brokerage. These combined experiences provide Mr. Gardner with a uniquely extensive knowledge of commercial real estate, which is notably beneficial to his clients for both sale and lease transactions as demonstrated by his testimonials.
As a professional commercial real estate agent at NAI KLNB, Mr. Gardner successfully managed numerous commercial property listings for sale and lease, as well as business tenants' lease requirements and buyers' acquisition requirements for both users and investors seeking commercial real estate.
Prior to joining NAI KLNB, Mr. Gardner worked at Brook Environment & Engineering Corp.("BEEC") and then Coca-Cola Enterprises, Inc.'s ("CCE") Facilities and Environmental Affairs Departments. During his time in the CCE's Facilities Department, Mr. Gardner supervised the construction, renovation and property management of office and industrial buildings in CCE's Northeast Region. While at BEEC and then CCE Environmental Affairs Department, Mr. Gardner was involved with and managed Phase I, II and III Environmental Site Assessments; inspection, sampling and remediation of hazardous substances; and the creation and development of an environmental management system database/website.
Mr. Gardner is valued by his clients because of his extensive experience and he employs a solid understanding of the needs and wants of both parties to a transaction.
Education
Syracuse University: B.S. Degree
Cum Laude
Estwing Award recipient

Mr. Gardner enjoys spending his free time with family and friends and is often trail hiking with his dogs, traveling or gardening. He also enjoys coaching soccer and lacrosse.