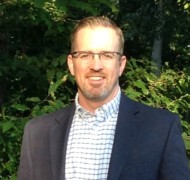 Tim Gardner
Principal, Broker
Experience
Mr. Gardner is a licensed real estate Broker in the state of Maryland and the owner of Gardner Commercial Realty. Specializing in the sale, purchase, lease and investment of commercial real estate, Mr. Gardner represents the interests of sellers, buyers, landlords, tenants and investors, and currently lists over 430,000 square feet of commercial real estate.
A professional in the field of commercial real estate, Mr. Gardner has successfully managed numerous commercial property listings for sale and lease, as well as business tenants' lease requirements and buyers' acquisition requirements for both users and investors seeking commercial real estate.
With over 20 years of experience in commercial real estate, Mr. Gardner's commercial real estate brokerage experience, coupled with his experience in the fields of facilities management and environmental remediation at Coca-Cola Enterprises, provide him with a uniquely extensive knowledge for commercial real estate brokerage, which is notably beneficial to his clients for both sale and lease transactions as demonstrated by his testimonials.
Mr. Gardner is valued by his clients because of his extensive experience, and he employs a solid understanding of the needs and wants of both parties to a transaction.
Education
Syracuse University: B.S. Degree
Cum Laude
Estwing Award recipient

Mr. Gardner resides in Parkton, Maryland with his wife, son and dog. He enjoys spending time with his friends and family, trail running, gardening, painting, and coaching sports.